With the buy-to-let boom looking set to run for a few more years, what are the pitfalls for new landlords and how can they save money? This article outlines buy to let landlord money saving tips.
Firstly, many buy to let landlords currently have variable mortgage interest rates they've used to buy their property and they should be looking to switch to fixed rates as soon as possible because the interest rates are looking like they will increase this year.
This means that new landlords can also opt for fixed rate buy to let mortgages which will help them budget should interest rates rise.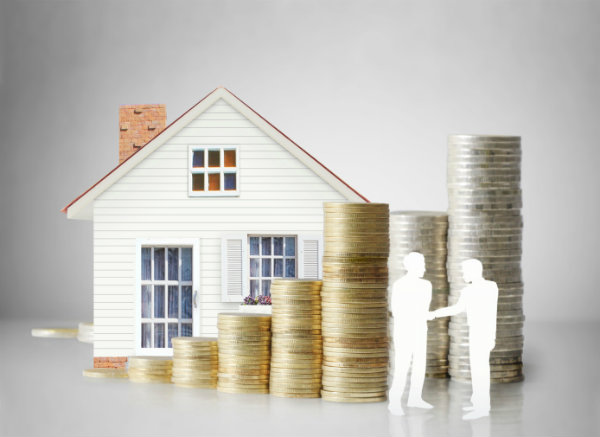 Demand for buy to let properties to rise
However, demand looks likely to keep on increasing in the UK for quality homes to rent; Savills, the international estate agent, is predicting that up to one million more renters will help fuel the market in the next five years.
The firm points out that this will lead to the doubling of the rental market since 2001.
Many of the new renters are professionals who have been priced out of the mortgage market because of new affordability tests that have recently been brought in.
New mortgage affordability rules
These new rules do not apply to buy to let mortgages and potential investors in buy to let properties should be able to enjoy lower mortgage rates than those being offered to those wanting owner-occupier mortgages. In addition, and there's a growing market offering buy to let financial products.
Landlords looking for buy to let mortgages could also save money by shopping around since the application fees for the products are generally higher than for normal mortgages.
This is because most buy to let mortgages have fees based on a percentage of the loan rather than carrying a flat fee.
The cheapest but to let mortgage
This can be illustrated by a new buy to let investor, with a 40% deposit, who can currently apply for a two-year discount mortgage with Principality Building Society who are offering investors 3% off its standard loan rate. That means a buy to let mortgage can be had for just 1.99%.
However, this will cost 2.5% of the mortgage amount to arrange: for an average £140,000 buy to let investment loan this would mean an administration fee of £3,500. Survey and legal fees would be on top.
In addition to rising interest rates, new buy to let investors should be aware that house prices may also come under pressure and with increasing interest rates may lead to a fall in house prices.
Watch out for unexpected buy to let bills
Experienced landlords also say that the bills that come with renting out a property are much higher than many newcomers expect and so in order to save money in the long-term, there may be a high amount investment needed initially.
This may mean installing a new boiler and then replacing other appliances, such as the washing machine, and installing things like a new shower.
In addition, the cost of having annual gas checks and certificates for HMOs (houses in multiple occupation) should also be appreciated and landlords may find that home protection insurance, such as having boiler cover from British Gas, may prove to be a sound investment.
With these simple cost-saving tips for new buy to let landlords, a sound investment could became a great investment.