If you want a line on where property investment spending is going in London, look no further than the swathe CrossRail is cutting through the capital.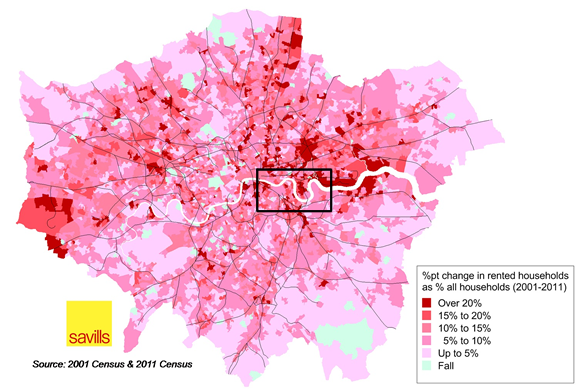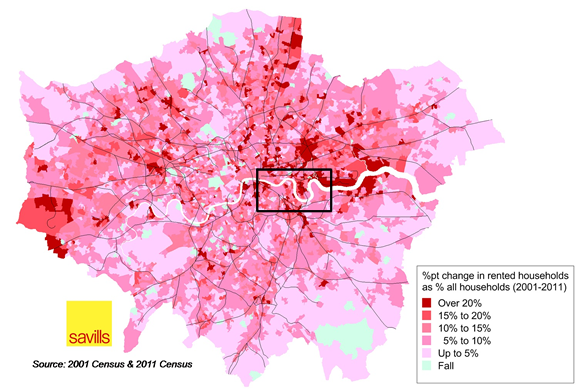 Huge numbers of new private rental properties springing up near stations and other transport hubs linked to the multi-billion project.
The evidence comes from a map comparing the number of buy to lets in the capital over the past 10 years.
The map reveals that one of the most important factors for tenants is travel time to work and leisure – and they are ready to pay a premium for having shorter trips that start nearer to their front doors.
The evidence was mapped by property firm Savills.
"The map shows is that property investment is often about the transport links. Travel times are one of the key demands associated with housing," said a spokesman.
"Where you have got Crossrail stations you get development and people like buy-to-let landlords and institutional investors buying for investment purposes."
Looking at the map (Below), buy to lets are a higher proportion of households in areas that are darker red.
The map clearly shows that those areas are around new stations, while areas of less interest to landlords are further from transport links.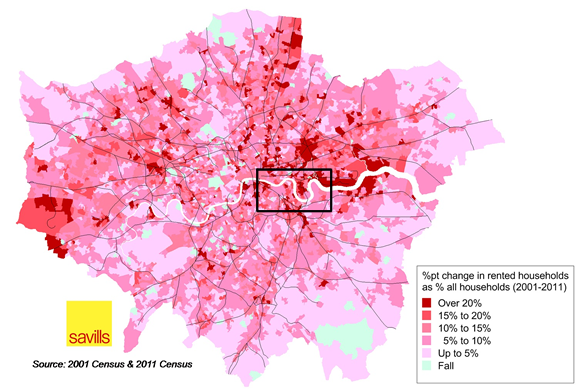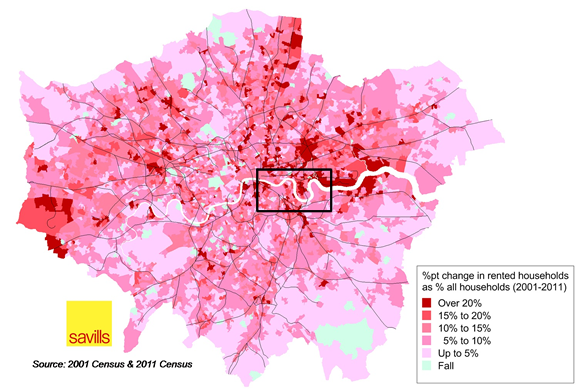 The black rectangle roughly corresponds to the map of the new rail links and stations below: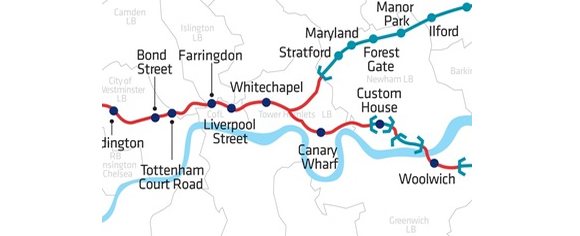 The map below shows how more landlords are investing around CrossRail – in this case Whitechapel out towards Woolwich